Message from Dean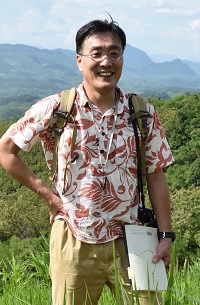 Our graduate school, the Nagoya University Graduate School of Environmental Studies, consists of three departments; Earth and Environmental Sciences, Environmental Engineering and Architecture, and Social and Human Environment. Our faculty members cover fields in natural sciences, engineering, and humanities in order to exercise our most basic principles – to thoroughly examine existing disciplines, and create an Environmental Studies program founded upon the two main pillars of Sustainability Studies and Safety & Security Science.
There may be many paths to creating a new discipline, but I believe that collaborative research is the cornerstone of our Environmental Studies program. When academics in natural sciences, engineering, and humanities profoundly explore their respective disciplines, they will reach a kind of common knowledge and wisdom. Academic experts with such valuable knowledge are able to understand the essences of disciplines outside of their own. When a need for collaboration is triggered by social demands or students' ambitions, these academic experts from differing fields can come together to pioneer a new discipline integrating fields in natural sciences, engineering, and humanities. It all begins with collaborative research, and this is how we created a new type of Environmental Studies at our graduate school.
Our school has experienced tremendous growth since its establishment in 2001. Our faculty has undergone generational changes and seen an increase in a new breed of member who is more relevant and better equipped to respond to the challenges presented by our students and this new discipline. The Integrated Environmental Studies Course was established under the theme "From Earth System Science to Basic and Clinical Environmental Studies" with support from the Global Center of Excellence (GCOE) program by the Ministry of Education, Culture, Sports, Science and Technology (MEXT). The Nagoya University Global Environmental Leaders Program (NUGELP) was also established with support from MEXT. These efforts have been undertaken with the collaboration of interdisciplinary teams from our school as well as the Graduate School of Bioagricultural Sciences, the Graduate School of Engineering, and the Graduate School of International Development.
People in pursuit of in-depth knowledge in existing disciplines, people integrating existing disciplines to pioneer a new discipline, and people bringing those people together. This broad spectrum of faculty members and students are, and always will be, the driving force of our school.
---