Message from Dean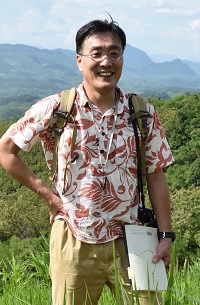 To meet the great challenges facing humankind in the 21st century

Kohei OKAMOTO
Dean,
Graduate School of Environmental Studies


Our graduate school, the Nagoya University Graduate School of Environmental Studies, consists of three departments; Earth and Environmental Sciences, Environmental Engineering and Architecture, and Social and Human Environment. Since it was established in 2001 as the first interdisciplinary graduate school on environmental studies in Japan, our faculty members have been working to create the new research and education programs founded upon the two main pillars of Sustainability Studies and Safety & Security Science, as well as to deepen existing disciplines. As part of that, we have established a new academic methodology "clinical environmental studies" under the theme "From Earth System Science to Basic and Clinical Environmental Studies" with support from the Global Center of Excellence (GCOE) program by the Ministry of Education, Culture, Sports, Science and Technology (MEXT). The research and education of clinical environmental studies are now practiced at The Education and Research Center for Sustainable Co-Development (ERCSCD) affiliated with Graduate School of Environmental Studies. In addition, we have promoted disaster prevention research and education interdisciplinarily through activities of Earthquake and Volcano Research Center and other various disaster investigations.
One of the challenges shared by all humanities living in the 21st century is the solution of global environmental problems represented by global warming. Meanwhile, in Asia where economic growth is remarkable, various local environmental problems are occurring and Japan with experience of fighting pollution problems should take the initiative to cooperate in solving them. In addition, Japan is the country with the highest risk of natural disasters among developed countries in the world, and it is particularly required to remove vulnerability to disasters and increase resilience. Promotion of Sustainability Studies and Safety & Security Science established by the Nagoya University Graduate School of Environmental Studies means that we tackle today's these problems by all our academic activities.
Hoping to play a major role in developing key strategies to avoid a fatal crisis for the global environment, Nagoya University Graduate School of Environmental Studies aims to pass on the human race's accumulated knowledge to the younger generation, and to cultivate highly skilled professionals capable of making effective use of such knowledge for the future benefit of the Earth in centuries to come.
---